When:
March 18, 2015 @ 10:00 am – 3:30 pm
2015-03-18T10:00:00-04:00
2015-03-18T15:30:00-04:00
Live Well Community Fair
Thank you to all who joined us for our 2015 Live Well Community Fair!
We had approximately 550 attendees.
I am happy to announce the raffle winners;
* Please note many vendors held their own raffle and will contact the winner directly.
50/50 Raffle; Salley Zgolinski
CDPHP Basket of goodies; Mark Chapman, Transportation
CDPHP Basket of goodies; Matt Sovern, Service Coordination
CDPHP Basket of goodies; Mark Harris
Lowes $50 Gift Card; Gina Sullivan, Supportive Community Services Program
Door Gym Trainer; Peter Dunton
$25 Hannaford Gift Card; Ashley Stickle
30 Day Walking DVD Set; Katrina Sheldon, Cardinal Hall
Barnwell Bag; Shelly Waight, Middle Road
Sam's Club Party Basket with Nesting Bowl set; Bernie Fischer
Gift Certificate for Swim plugs or custom Ear Protection; Sam Gooshaw, Chatham IRA
Please contact me directly to claim your prize
Prizes already received:
Brian Bednar won a first aid duffle bag from Greenport Rescue
Luz Cruz won a gift card from Mutual of American and will be contacted directly by Mutual of America
Nicole Dunbar won a $50 gift certificate to Tradewinds – already collected
Linford Barnes won a $50 gift certificate to Tradewinds – already collected
When: Wednesday, March 18, 2015 10:00am – 3:30pm (Inclement weather date March 19, 2015)
Where:Columbia Greene Community College  – Gym 4400 Route 23 Hudson, NY 12534
Who: Open to the public! Free Admission! Coarc highly encourages everyone to attend the health fair. Additionally we welcome other employers to send their employees.
What: "Live Well" and join in the fun at Coarc's "Community Wellness Fair. Visit a variety of vendors covering all facets of overall wellness. View fitness activity demonstrations and enjoy free health screenings. Free giveaways and opportunities to win exciting raffle prizes.
Raffle of a prize valued at $50; announced every hour on the hour (must be present to win)
Insight into different types of medicinal practices – holistic, homeopathic, alternative, traditional etc.
Vendors from all facets of wellness (financial, emotional, physical, social, environmental, intellectual, spiritual, nutrition, tobacco cessation)
Fitness activity demonstrations
Raffles of exciting prizes by vendors
On-site screenings and chair massage (posture, chiropractic, blood pressure to name a few)
MORE!
Thank you to our 2015 Sponsors and Donors

Columbia-Greene Community College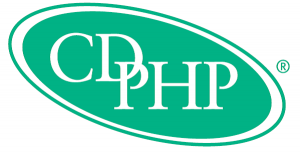 CDPHP
Greenport Rescue Squad – For keeping us safe
Clear Channel Radio of Hudson Valley – Media Sponsor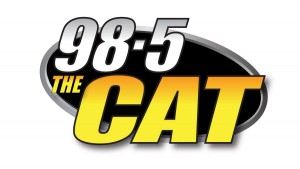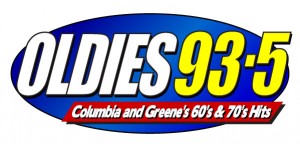 Mid-Hudson Cable

Root Pouch
Exhibitor Listing (vendor registration still in process) 
Amal's Theraputic Massage
Amelia's Holistic Facial Rejuvenation
America's Best Contacts and Eyeglasses
Apogee Center
Barnwell Nursing and Rehabilitation Center
Catholic Charities of Columbia and Greene Counties
Catskill Urgent and Medical Care
Cheryl Meenagh Independent Team Beachbody Coach
Claverack Pump Service and Water Filtration
Columbia County Department of Health
Columbia County Department of Social Services
Columbia County Healthcare Consortium​
Columbia County Office for the Aging
Columbia County Sheriff's Office
Columbia County Veterans Services
Columbia Greene Federal Credit Union
Columbia Physical Essentials via Cindy Wheeler, Physical Therapist and Certified Fitness Instructor  
Community Action of Greene County, Inc.
Cornell Cooperative Extension of Columbia and Greene Counties
Dawn DuBois, Certified Compassionate Touch Practitioner
Dr. Karyn Dornemann – Wellness Consultant – Chiropractor – Nutritionist
Elliott Acupuncture & Chinese Herbal Medicine
Flex Rehab
High and Mighty Theraputic Riding/Driving Center
Housing Resources of Columbia County
Independent Living Center of the Hudson Valley
New York State Funeral Directors Association
New York State Police
Nina Kelly Chinese Face Reading – Get the Inside Story about Yourself
Teaching Spirit Retreat Center
The Eddy Visiting Nurse Association
The Syliva Center at Katchkie Farm
Thyme in the Country Bed and Breakfast
Twin County Recovery Services, Inc
Upper Hudson Planned Parenthood
Zumba with Mary
9 Round 30 Minute Kickboxing Fitness